Radical Leadership Management - Groom Fiery Followers. Achieve The Extraordinary
Understand leadership management. That is the best advice I can give you.
Why bother?
The reason is simple. Effective leadership is the key to achieving the extraordinary. All your dreams will come true if you know the art of influencing people to do what you want.

Make no mistake about it. If you understand leadership management concept, the world will be at your beck and call.
You will leverage on other people's knowledge, intelligence, prowess, and special skills to achieve your greatest desire. That is the power of a leader who gets results through fiery followership.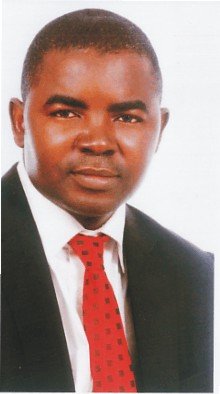 You can be that leader . . . you can become a radical leader.
That is the very reason why I built this web site. To help you discover the leader in you so you become the best you can be . . . the very best you can be.
Not sure you can do this?
Think you cannot be the leader? Think leadership is meant for someone else? Think you were created to just follow orders?
You're wrong. Dead wrong.
You were born to win. You were born to conquer, to excel, to be a winner.
This web site will show you, yes, teach you step by step how you can develop your innate people skills so you become the preferred leader . . . the ideal leader sought after by organizations anxious to turnaround their moribund businesses.
Specifically, this web site provides resources to help you . . .
Understand human behaviour and use it to your advantage
Develop a workplace culture that generate and supports unfettered growth
Build a team of followers that are passionate about change
Build a winning team that break barriers and surmount limitations
Lead teams that win in the marketplace by leveraging on the power of consumer psychology
Develop incentive schemes that boost employee morale and drive performance through the roof
Effectively plan for succession
Develop an agile and responsive human resource team

And more . . . much more!

Everything you need to become leadership management expert and an effective leader is here . . . right here. Look no further.

Ready? Let's start.

One more thing before we hit the ground running.

Take a moment to subscribe to my Leadership Advisor newsletter. This monthly newsletter provides insightfull cutting-edge tips to help leaders build high performance teams. And guess what?

It's FREE!

Simply fill the form below to sign up. The process takes less than a minute.

Subscribed already?

Now let's fire on all cylinders. Use the links below to begin your journey to practical and result-oriented leadership.
The leadership management blog keeps you updated with new articles and news on the radical-leadership-management.com site. Be the first to know. Subscribe.
The leadership advisor newsletter is a monthly leadership newsletter with the sole purpose of grooming leaders and making the impossible possible.
Samson Itoje welcomes your feedback on issues discussed here and any other concerns you may have. Simply fill the form to reach him.
How would you define leadership? What is the definition of leadership? What does leadership really mean? Who is a leader? Get concise answers here.
Decision making is the key role of leadership. Effective leadership is about making decisions that contribute positively to the bottom line. How?
Business management seeks to utilize the principles of management to deliver profitable results. Want to grow your profits? Learn how.
What is culture? How would you define culture? What is the correct definition of culture? What is the impact of culture on your business?
Human resource management is a strategic approach to managing the most important asset an organization has - the human resource. These tips will help you.
Definition of motivation. What is motivation? Of what value is it? What difference does it make if you disregard this concept? Why should you care?
Change management is a management approach to implementing change in an organization. If poorly managed, change can lead to failure. What should you do?
Time management has received a lot of attention in recent times. Millions don't know how to effectively manage time. How do you succeed in this respect?
Get hourly management news and leadership news updates and stay on top of business issues. This is a key ingredient to stay competitive.
Information about the author of this site - Samson Itoje.
This page provides technology news as it breaks. Access breaking news, read reviews, get opportunities to invest and beat competition. Book mark this page.
Leadership styles are varied. Each leader manages his team according to his personal beliefs. But what is the leadership style that guarantees success?
This leadership articles directory features leadership and business management articles from experts across the globe. Post articles or learn from experts.
A bad boss is a nightmare. Bad bosses tend to be shallow, petty, perfectionists, or bullies. How do you survive them? How do you save your career?
LeadMania – The leadership management dictionary where you can post definitions of leadership management jargons. You an expert? Prove your skills.
Leadership questions and management questions directory. Ask any leadership management question. You will get answers from experts. Success is within reach.
Management jobs for qualified prospects. Wherever you live in the world, we have management jobs for you. Browse the list or post jobs if you're recruiting.
Business ethics is about doing business in a manner that is morally right, fair, and just. Every profession has its set of ethics. What is yours?
Link exhange opportunity. Exchange links with this site if you have a leadership or management web site. Provide useful experience for your visitors.
Leadership book review. Here you will find leadership management book review by readers. Have you read any leadership book lately? Post your review free.
Teamwork is the engine that drives effective leadership. When employees imbibe the spirit of team work, productivity grows. Let me explain how it works.
Privacy policy of radical-leadership-management.com
Would you like to share your knowledge about leadership management? Great, find out how you can submit your story or tip here.